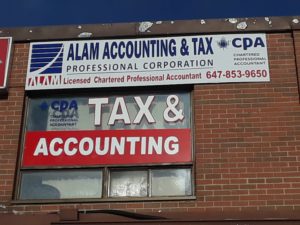 Alam Accounting and Tax Professional Corporation was established as a Licensed Chartered Professional Corporation under the approval of Chartered Professional Accountants of Ontario. From the very beginning, we set our standard and policies towards our current and potential clients, privacy policy etc. so that we can provide exceptional services to our clients which would be above and beyond the industry level. We craft numbers in such a way that our client can continue to grow in person and in business. 
Accurate Record Keeping Is a Key Component to the Success of Your Business.
We introduced bookkeeping, accounting, taxation (both personal and corporate), audit assistance (both internal, external and CRA audit) and management consultancy services such as business incorporation, business planning, and GST /HST Return filing, Payroll and Remittance, WSIB reporting services etc. Over the time, Alam Accounting and Tax Professional Corporation has continued to expand its operations and secured a diverse clientele because of its excellent knowledge, experience and reliable services.
To be LIFE-TIME ACCOUNTANT of our clients by providing comprehensive Accounting, Taxation and Business Advisory services to the entrepreneurs and individuals and thus assist in economic development of our stakeholders.
To provide high quality end to end accounting and taxation services that give a total peace of mind to our valued clients and thus contribute to the growth of our clients, employees, owner and above all our community.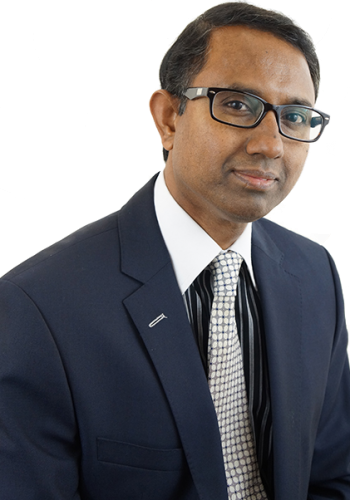 Mustafa Sarwar-E Alam, CPA, CGA, MBA
Mustafa Sarwar-E Alam, CPA,CGA,MBA is the only Director of the Corporation. He started his career as an article student under the Institute of Chartered Accountants of Bangladesh in 1991. He obtained his Masters degree in Management in 1995 and Master of Business Administration in Finance in 2009. Mr. Alam completed his CPA from the Chartered Professional Accountants of Ontario in 2014. 
Practical Financial Advice You Can Count on
Focus Your Time and Efforts on Running Your Business and Leave the Accounting to Me
 Mr. Alam worked in International Development Financial Institution-CDC Capital Partners, a UK government corporation engaged in private sector development amongst Commonwealth countries. He was the Senior Manager-Finance and Administration in BRAC Afghanistan Bank, Senior Manager-Central Finance Division and Internal Control & Compliance Division and Manager-Cost & Tax Management of BRAC Bank. He served as Group Chief Financial Officer of a private group of corporations for 10 years. Through his career, he gained an exceptional knowledge, understanding and practical experience on Accounting, Finance and internal & external audit and compliance issues. He has been recognized for his innovative ideas and Out-of-Box contribution towards the business process and control development, cost saving, Tax saving, which were proved effective in business growth. Some of the awards are as under:
Outstanding Contribution and Achievement Award
Departmental Commitment Award
Award for Bright Ideas
Why you should take our services
Stringent Quality Control Process (leads you to higher refund or lower tax payable)
Commitment (Leads you to complete peace of mind)
Affordable (Leads you to cost savings)
Robust Information security System (Leads your information remain confidential for ever)
To request more information or to schedule a complimentary consultation as a Next Step, please call us at (647) 853-9650 or use our contact form.